Growing profits through smarter clients – The importance of financial education – part 2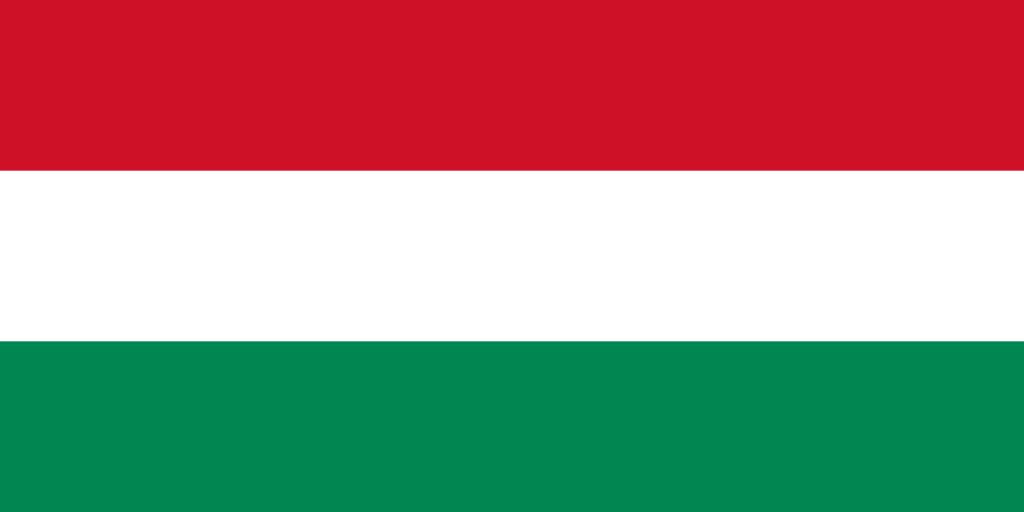 Kattintson ide a magyar verzióért.
Welcome back to our in-depth look at educational content in the finance sector. As more and more companies realize that educated investors are more confident with their money and invest more, many are capitalizing on providing detailed, accurate information to their would-be clients. This type of education also instils basic trust in people, especially those who are apprehensive about letting their money out of their hands, having heard all the stories about shady brokers preying on the ignorant and gullible. By providing educational information to the inexperienced, a company projects the image of someone who can be trusted and turned to with questions or asked for advice.
Just think of this simple example: a Bank may have a dozen different deposit products perfectly tailored for various client segments, various investment amounts with flexible maturity dates and even various bonus yield percentages, but it's all for nought to those who don't understand the basic concept of the bank deposit itself. And we should not assume that this is due to ignorance, as many educational systems lack even basic financial studies, especially in the CEE region. I personally know many well educated teachers, musicians, reporters, and software engineers, who have their savings in current cash accounts, just sitting there, simply because they don't know how simple it would be to make their money work for them.
This is the prime segment that can be captured and turned into profitable clients, by extending a helping hand and guiding them through the initial steps into the world of investments.
After conducting our research we distinguished three main categories for financial educational content provided to the general public: traditional guides, edutainment and the most interesting, informative native sales content.
Traditional guides are simple text-based explanations of various terms, concepts, products or services. These are sometimes accompanied by illustrations or interactive elements, but they basically function as a simplified dictionary or the CliffsNotes version of a textbook. Edutainment is educational content that is presented as some form of entertainment. This can include fun interactive elements, such as a game, or storytelling, such as films or books (think of a movie that teaches you about distant lands and cultures through the eyes and the adventures of the protagonist). Finally, informative sales content includes information that helps and educates the intended audience, but also encourages them to use a specific product or service connected to that information.
Let's see some examples:
***
Traditional guides
These "classic" informational pieces are what we find on most traditional banks' websites: pages and pages of text of impenetrable density. Though the necessary information is usually there, no one today will take the time to read through with the hope of finding the right information. Though these pages promise much with titles like "How to be financially literate" or "All you need to know about bank accounts", interested users will be turned off instantly by the amount of text on-screen, as well as the language used. Here's a simple example of a text which is supposed to help you with bank account opening:
"Account opening at most financial institutions is free of charge, but usually a monthly fee must be paid for account keeping and for each financial transaction executed. Thoroughly reading through and understanding the offers of financial providers is recommended, in order to choose the most convenient account type, based on your own spending habits, the intended use of the account, the amount of income that you expect to have and the amount of transactions you will make each month."
…sorry, if you fell asleep reading that…
These info-dumps are educational in name only, leftovers from decades old websites and in our day, they serve no-one. The best that these traditional guides came up with as a modern update are interactive calculators that give a general indication of how much something will cost, or how much interest one might get, but the legal small-print explaining all the exceptions makes it clear that the numbers you get in the calculation demonstration rarely reflect the actual bottom lines.
Interestingly, even those who try to keep up with the times can fall into the same trapping: The Bank of America partnered with the Khan Academy for their dedicated "Better money habits" website hub, which has extensive information on a range of topics from homeownership to retirement to taxes & income. This action is laudable but the amount of articles on the site is overwhelming. Just under the "Saving & Budget" menu they have over 60 articles posted, densely stuffed onto the page, like tuna fish. Though the information is relevant and easy to read, finding what you want to know about is a real challenge.
So, how to make all that boring text more interesting? Let's see the next section, edutainment.
EDUTAINMENT
In the edutainment category we have many applications that teach financial literacy for any age-group and any level of experience. The best that our research turned up:
Savings spree:
Look no further for an example of getting smaller children to grasp the fundamentals of savings. This application has a messy, hand drawn style that leaves out lengthy explanations about the ins and outs of finances, and instead focuses on interactive games to get the message across, such as "Wealthy habits", showing how our choices affect our money (such as putting on a sweater instead of turning up heating), and how small things add up in the long run.
Investmate:
For a complete, free course in investing, Investmate is exceptionally good at what it does, providing lessons with quizzes about investing. It uses casual language to make it more accessible and provides clickable explanations each time an industry term is used. The text is displayed on easily digestible, interactive cards, and badges are awarded to the user for completing various segments of the course or for answering short quizzes correctly. The amount of information included in such a compact form is impressive, with the first lesson starting at "What is the market?" and the last one ending on "Risk and reward" including useful tips such as "Never risk too much capital on one trade".
Shares & Forex Investing Simulator:
The next level of edutainment is when the simplified and gamified elements are combined with an environment similar to real trading. This application has the same lesson based learning tools as Investmate, but the incentive given by completing the courses is virtual money, which in turn can be used to buy and sell stocks in the simulated environment which is connected to real market data. This includes stocks from the biggest companies that everyone can recognize, such as Apple, Disney or Tesla, but it also includes gold, cryptocurrencies and forex trading to give the user a taste of what to expect. To make sure that the user is clear on everything, the app disables features that are explained in lessons that the user has not read yet.
As the perfect segue into the next section, the app even includes links to various regulated forex brokers, such as eToro, listing the minimum deposit required and as an exceptional feature, even the % of investors losing with the app. This level of transparency goes a long way to make sure that investors are confident in their choices.
INFORMATIVE SALES CONTENT
Most fintech companies use informative sales content to natively grow their community and user base by providing a knowledge base on everything relevant to their market. Most of the time, this knowledge base is collected in professional blog posts, written by the experts and analysts of the company, providing useful insights into various topics, with links to learn more by contacting and employing the company in various projects (you might find that the very blog that you're reading right now might serve a similar purpose. 😊 ).
For more examples, look to the investment app Robinhood or Acorn, which both have dedicated learning hubs, focusing on everything from basic Retirement planning tips to in-depth market analysis, not to mention newsletters, which also focuses on quick, digestible information morsels, such as Robinhood's "Snacks", "The 3-minute newsletter with fresh takes on the financial news you need to start your day".
eToro however is the app that made the biggest marketing push during the COVID-19 pandemic, smartly using education to their advantage. This campaign encapsulates the whole concept of education leading to trust leading to more clients with more to invest in a nutshell. Since this outbreak took everyone by surprise, even experienced investors, eToro started to produce short educational spots with general tips for everyone. These spots were short enough to play as YouTube ads, condensing the main talking point into the first 5 seconds, which is unskippable, such as:
"3 pieces of advice from eToro on how to trade safely in a period of increased Market volatility"
The key words here are "market volatility", "safe" and of course, "eToro". The words "market volatility" is scary to everyone, even those who are not investors yet, but the word "safe" is… well, safe and reassuring to everyone. The concept of safety in volatile times is enough to make everyone listen to the whole ad. The tips themselves might seem too generic to some,
Monitor your positions frequently
Review your Stop Loss and Take Profit
Consider trading with lower or no leverage"
but the main takeaway to most will be that there is a company that recognizes my fear and uncertainly and is offering me help. But eToro doesn't leave it at that: it offers newcomers virtual currency to try their platform in a demonstration mode, to help everyone familiarize themselves with the interface, and they launched a dedicated podcast to grow their community which also serves to make the community members feel like they can trust the company in these uncertain times, with episodes like "Your money in time of corona" and "The safest way to take a risk".
***
In summary, there's a huge opportunity for financial institutions to capitalize on new, inexperienced, but wealthy clients, who are too afraid to take the first steps into the world of investing. If we check out the websites of the top 5 banks in Europe, we find that none of them have prominent educational material on their front page. Looking at the world's biggest banks, only the Bank of America stood out in this regard, even if the amount of information was somewhat impenetrable (see above). Unfortunately, most incumbent banks that have "Useful to know" or similar sections on their sites, list their Terms and conditions or IBAN calculators there…
But upcoming challengers are betting heavily on fostering communities where information is shared willingly, leading to a level of trust with clients that they in turn reward with smarter investments and higher invested amounts.
Our Business Consulting unit specializes in creating value through education. If you want to grow your profits through innovative solutions, contact us today.