Fintech market outlook Part 2 –TOP 10 Startups that dominate in 2020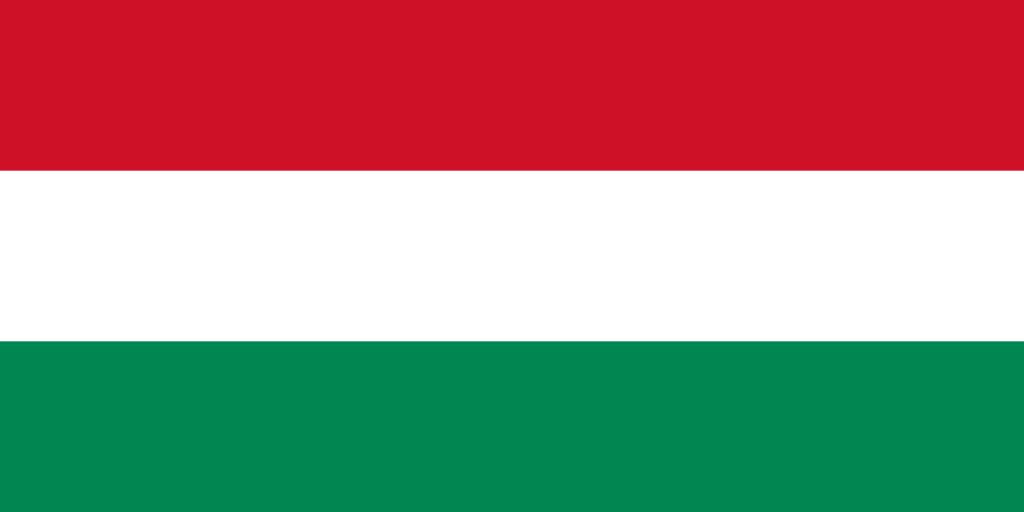 Kattintson ide a magyar verzióért.
As we promised, this time we will look at the most innovative Fintech companies and providers. It is hard to measure innovation, but as an indicator we will use the Forbes Fintech 50 research and we will focus on the top 10 companies by funding. This is a good measure, as it demonstrates the trust of investors in innovative ideas and business models.
Top 10 Fintech Startups by Funding 2020
| | | | |
| --- | --- | --- | --- |
| Stripe | Payments |  $1000 M | San Francisco, California |
| Credit Karma | Personal Finance |  $869 M | San Francisco, California |
| Chime | Personal Finance |  $805 M | San Francisco, California |
| Affirm | Personal Finance |  $800 M | San Francisco, California |
| TransferWise | Payments |  $689 M | London, United Kingdom |
| Root Insurance | Insurance |  $528 M | Columbus, Ohio |
| Coinbase | Blockchain & Bitcoin |  $525 M | San Francisco, California |
| Toast | Payments |  $498 M | Boston, Massachusetts |
| Kabbage | B2B Lending |  $489 M | Atlanta, Georgia |
| Lemonade | Insurance |  $480 M | New York, New York |
Let's see these companies in detail.
Stripe
This software platform lets businesses accept online payments, with customers ranging from small websites to Amazon and Facebook. Stripe provides APIs that web developers can use to integrate payment processing into their websites and mobile applications. In April 2018, the company released anti-fraud tools, branded "Radar", that block fraudulent transactions. Also, in 2018, the company expanded its services to include a billing product for online businesses. The service operates within the Stripe platform, allowing businesses to manage subscription recurring revenue and invoicing. In 2019, Stripe launched a new corporate credit card and small business loans, which are automatically repaid from payments it processes for borrowers.
Credit Karma
Credit Karma is best known as a free credit and financial management platform, but its features also include free tax preparation, monitoring of unclaimed property databases and a tool to identify and dispute credit report errors. Credit Karma earns referral fees for users who bite on its recommendations for credit cards, personal, home and auto loans or auto insurance. Credit Karma also provides tax filling, loans, credit card, ID Theft Protection, credit tools, such as a Credit Score Simulator, which simulates the effect of potential financial actions on a user's credit score; and tailored financial recommendations based on each individual user's credit profile.
Chime
Digital bank Chime offers no-fee checking accounts with the option to automatically round up purchases and deposit the change into savings accounts. The mobile-only bank offers a debit card, fee-free overdraft protection of up to $100 and access to paychecks up to two days early. So, Chime is another neobank in like Monzo and N26 and as we can see it offers all value propositions we expect; online account opening, free ATM usage and no fees. What is unique in Chime is that it offers both spending and savings accounts and that it offers faster paycheck access than its competitors.
Affirm
Affirm is among companies that offer "point-of-sale" financing, which means the provider appears when someone is ready to buy something from a retailer. Affirm offers financing for Walmart, furniture store Wayfair, mattress store Casper, travel site Expedia, and more than 2,000 other retailers. It offers consumers instant fixed rate point-of-sale loans when they check out participating online merchants. Loans generally last from three to six or twelve months, with no fees and a 10% to 30% annual percentage rate, depending on a borrower's credit score and other data. Their mobile app allows users to pre-qualify for Affirm financing and then shop anywhere.
TransferWise
Executes international money transfers for consumers at an average cost of just 0.7%, compared to 4-5% from U.S. banks, by matching currency orders within a country. The company supports more than 750 currency routes across the world including GBP, USD, EUR, AUD and CAD, and provides multi-currency accounts. TransferWise routes most payments not by transferring the sender's money directly to the recipient as it is in the case of SWIFT, but by matching the amounts with other TransferWise's users . TransferWise then uses these pools of funds to pay out transfers via local bank transfer. This process avoids currency conversion and transfers crossing borders. Last year, TransferWise launched a debit card which allows fee-free purchases and ATM withdrawals around the world.
Root Insurance
This auto-insurer qualifies customers and sets their rates by first monitoring their driving with a smartphone app measuring 200 variables (e.g. braking, miles driven). Root requires drivers to download their mobile app and perform test driving for several weeks while the app monitors the driving behavior in the background. If the driver passes the driving test, they are offered a premium which is based in part on the driving score calculated during the test drive. Root advertises that they only insure good drivers to keep premiums lower than other insurance companies. Last year, Root brought claims processing in-house and expanded into renters' insurance, offering to cover property stolen from a customer's car, apartment or hotel room.
Coinbase
After making its mark as a safe and regulatory-compliant crypto exchange, Coinbase has branched out to offer crypto custodial service to institutions, plus a personal wallet and new currencies designed to appeal to those seeking more privacy. They broker exchanges of Bitcoin, Bitcoin Cash, Ethereum, Ethereum Classic, Litecoin, Tezos, and many others, with currencies (established as money, often by government regulation, but doesn't have intrinsic value) in approximately 32 countries, and bitcoin transactions and storage in 190 countries worldwide.
Toast
Toast offers point-of-sale software for restaurants that can handle payments, reservations, online ordering, payroll processing and loyalty programs. So, all in all, it is a cloud-based restaurant software company. It launched small business loans of up to $250,000 in 2019. Toast is used in thousands of restaurants, from small cafes to nationwide enterprises, across the U.S.
Kabbage
Kabbage offers funding directly to small businesses and consumers through an automated system that can approve lines of up to $250,000 within minutes. The company automates funding decisions based on several data factors, including business volume, time in business, transaction volume, social media activity, and the seller's credit score. Kabbage introduced the Kabbage Card in May 2015, allowing businesses to pay for items at the point of sale with a purchasing card tied to their Kabbage account. In October 2019, it launched Kabbage Payments, a payment processing tool to help small businesses manage invoices and accounts receivable. The provider also has a free fully automated tool to calculate and predict cash-flow patterns for small businesses.
Lemonade
Lemonade sells renters' insurance from $5 a month and homeowners' from $25 a month using AI to approve coverage in 90 seconds and pay claims in as little as three minutes. They aim to discourage bogus claims by donating excess (after claims, expenses, and a fixed fee) to charities of the customer's choice. Lemonade delivers insurance policies and handles claims through desktop and mobile apps using chatbots. Its business model includes giving underwriting profits to nonprofits of the customers' choice. Now in 26 states, Washington D.C. and Germany, Lemonade is expanding throughout the U.S. and Europe.
These are the companies leading the world of Fintech. But new companies appear everyday offering disruptive services and new ways of financial service providing. More importantly these companies have innovative business models, offer user-centric experiences, and have well-crafted apps which are all very important elements of winning over customers in this new-normal era. At Dorsum we can help incumbents with winning strategies. Ask our Business Consulting team's advice and take the first step today!
Sources:
The websites of the mentioned companies.