An industry outlook at the current state of trading, wealth management and investment apps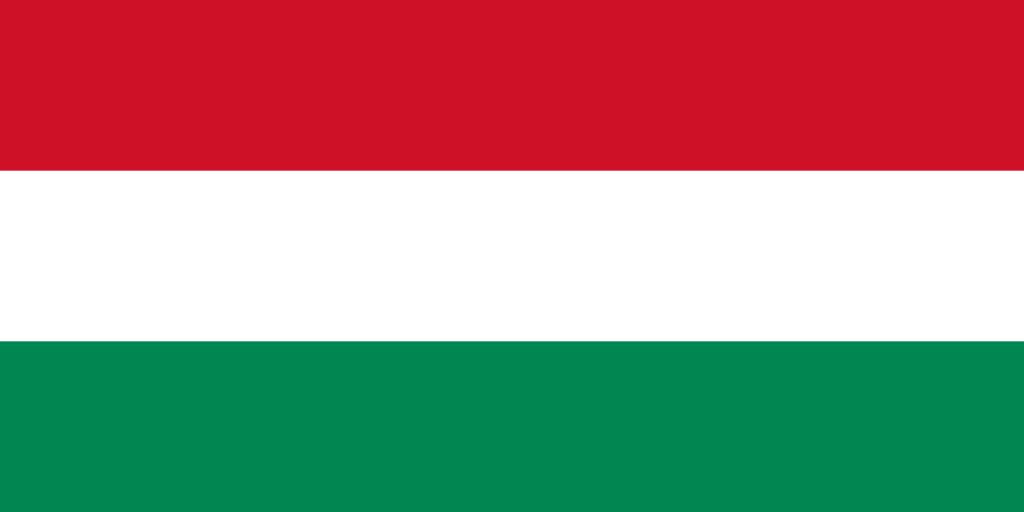 Kattintson ide a magyar verzióért.
After reviewing what features of financial apps can result in successful new customer acquisition and how existing customer reviews affects potential client sign-ups, we decided to go deeper and thoroughly check and review the current market of trading apps and see what the best players can offer to win over and keep the majority of customers. However, we don't want to make any ranking between the apps and providers, not to mention that ranking depends on the unique needs of a traders' experience and their trading goals. Therefore, the same app won't necessarily be good for beginners and advanced traders. Instead our goal is to give an overview of the current first-class players in an all-in-all scale.
Ally
Ally Invest is one of the biggest US stockbrokers regulated by top-tier regulators. Ally features high-quality checking, savings, and investment accounts all in one mobile app. The account opening is easy and fully digital. There are a lot of educational tools of a high quality. Ally charges no commissions for stock or ETF trades. Charts and data are fairly basic but offer anything a beginner investor may want. It is not the best for advanced features, but it covers most common needs with excellent pricing.
Negatives: Trading is only available on US exchanges and margin rates are high. Forex trading is available only through a separate Ally Forex account.
Summary: This platform can accommodate virtually any type of investor, from a self-directed active trader to the passive investor. Another good feature is that Ally Invest is connected to Ally Bank, so investments and banking can be done at the same time and at the same provider.
Acorns
Acorns is a user-friendly investment app connected to the bank account of the user. The app was created to remove any mental roadblocks or anxiety about becoming a regular investor. Using Modern Portfolio Theory it recommends optimized portfolios and keeps them on track with automatic rebalancing and dividend reinvestment. It automatically saves minor percentage off the daily credit/debit card purchases in the portfolio. Due to the simplicity and the basic features, it is recommended for the first-time investors. With the "round-up" system, Acorns monitors the bank accounts and keeps minor amounts from each purchase, investing them into a previously chosen portfolio every time they hit $5. Also, Acorns has partnered with more than 350 companies — including Airbnb, Warby Parker, Walmart, Nike and Sephora — to give cash back when using a linked payment method at one of the partners.
Negatives: Acorns' savings amounts aren't really suited to save bigger amounts, like 5% to 20% annually.
Summary: For the microsavings category, Acorns is one of the best service available. It is a good way start investing for someone who doesn't have too much money to spare but would like to make some savings. However, the monthly deposits are way too small to be considered a serious method for saving.
Betterment
Betterment is a clear leader among robo-advisors. Betterment is one of the few robo-advisors that doesn't require a minimum deposit. Like many robo-advisors, Betterment bases its investment philosophy on modern portfolio theory, which highlights the benefits of diversification. The company uses exchange-traded funds that represent about 12 asset classes for different levels of risk tolerance and the specified goals. Customers who want a bit more control over their investment portfolio can use Betterment's "flexible portfolios" tool to adjust the percentage of their money invested in any particular ETF. Betterment's sign-up process takes the client through a goal-setting exercise, asking for the age and current annual income to set up goals.
Negatives: On occasion, for a variety of reasons, there may come a time when we want to part ways with a company. For Betterment customers, that can be a bit onerous. Transferring everything out of a Betterment account to another company requires a great amount of mailed paperwork.
Summary: With a focus on the end-user, Betterment aims to provide users with a holistic plan to help them maximize their portfolios and meet their goals. For someone not that experienced Betterment is a good solution, but more advanced investors might want to do their investments by themselves with a more diverse asset allocation selection.
eToro
With millions of installs and leading positions in the Finance category of both app stores (Google Play / App Store), eToro is an online trading platform. With over 2,000 financial instruments, the eToro mobile app offers access to the same features as the web portal. It is free to install, but has a minimum initial deposit of $200, as well as a withdrawal fee and an inactivity fee. On the plus side, it is possible to try-out the platform with virtual currency in a demonstration mode. The broker made its name through its social investing platform, an innovative tool that allows users to copy the trades of other investors.
Negatives:  While eToro has forex and equity trading available in other countries, U.S. eToro customers are limited to crypto trades.
Summary: The key feature of this unique proprietary platform is the ease of an individual client to implement copy trading. This platform is well-tailored for those with a basic understanding of forex and cryptocurrency trading, though the brokerage shows its weakness in comparison to some other forex brokers.
Fidelity
Fidelity is a top brokerage for beginner investors and anyone with a focus on long-term and retirement investments. It is full-service, with a wide range of account and investment types supported. Upon registration, clients must complete a questionnaire that will let this stock trading app determine the goals and the investment methodology. The Fidelity app provides ETFs and mutual funds. There is a relatively low fee for signing up, and many ETFs are free, but in some cases a ratio between 0.10% and 0.50% of the total invested balance must be paid.
Negatives: For active traders the platform may not be the best suited.
Summary: For the average, buy-and-hold investor, Fidelity's well-rounded platform offers a wide selection of tools, research, and resources coupled with easy order entry. But is should be noted that Fidelity does not currently offer commodities or futures options.
Robinhood
Robinhood optimized its brokerage service for millennials, so it has a very intuitive and well-designed mobile trading platform. Robinhood is a free-trading app that lets investors trade stocks, options, exchange-traded funds and cryptocurrency without paying commissions or fees. Robinhood has introduced fractional shares. That means we can pay as little as $1 for a portion of a share, even if that share's full price is in the hundreds of dollars. Robinhood does not require an account minimum, which means investors can get started right away.
Negatives: Mutual funds and bonds are not supported. Robinhood also lacks an automatic dividend reinvestment program, which means dividends are credited to accounts as cash rather than reinvested in the security that issued them.
Summary: Robinhood is a great way to start investing if someone is completely new to the topic. The platform is regularly adding new features, including the web-based platform, options trading, and Robinhood Crypto. At the same time we should note that it is not the most for advanced investments.
SoFi
SoFi, short for Social Finance, offers loans, banking, and investments through a convenient mobile app. It is ideal for investors looking to learn about stock trading. This brokerage offers commission-free trades and fractional shares (it calls them "Stock Bits") in an account with a low $1 minimum balance requirement. Learning section articles are a part of the SoFi Invest tab in the app. SoFi clients have a choice of 10 portfolios based on risk tolerance and investment objectives, using a diversified selection of low-cost ETFs that give exposure to U.S. stocks, international stocks, real estate, high-yield and Treasury bonds, as well as to specific countries and regions. As with some of the most popular robo-advisors, SoFi Automated Investing provides automatic rebalancing. Also, all clients have unlimited access to the company's financial advisors at no extra charge.
Negatives: No tax-loss harvesting is available with a limited track record as it only launched in 2017.
Summary: SoFi is a great robo-advisory tool which offers analytical tools to help to determine goals and ways of achieving them. A human advisor can also be contacted anytime who can help in investment related questions.
Stash
Undemanding app for new, inexperienced investors seeking for the best way to start their trading career. Each user can own a retirement and standard account at the same time, on the same platform. Stash isn't a direct manager of the registered accounts. However, you can link it to your bank account; the primary purpose of Stash as a trade stock app is to teach customers how to build an ETF portfolio. The app asks new account holders a few questions to determine risk tolerance and goals. It serves up a list of suggested ETFs, narrowing the options to those that make sense for the user's financial situation. And it greatly supports thematic and mission-driven investments with renaming the ETs and bulking them into different categories.The app's Stash Coach feature will nudge back or serve up educational content if it notices a lack of diversification. The registration is free and requires $5 minimum investment. The app also offers a SmartStash feature that analyzes your bank account's ebbs and flows and, if it finds some extra money in there, will sweep it into the savings.
Negatives: The signup process isn't the most investor-friendly, though it also isn't hard. The ETFs available through Stash have an average expense ratio — the annual fee charged to investors — of about 0.23% which is high compared with the ETFs curated by robo-advisors.
Summary: Stash Invest could be the perfect investment app for a beginner. Its lack of minimum deposits removes the single biggest obstacle to investing, which is the initial capital base. Diversifying holdings with a small amount of money is also an incredible advantage to these small investors. Moreover, Stash provides professional investment advice, including specific investment recommendations.
TD Ameritrade
TD Ameritrade is one of America's biggest and more established trading platforms for stocks and shares, as well as for forex, and offers a wide range of investment vehicles for trading. The basic TD Ameritrade Mobile app is great for beginners and casual stock traders who want to manage their investments on the go. Advanced and expert traders can use the upgraded Thinkorswim mobile app for a professional-style experience. The brokerage account has no minimum balance requirements and no fees to trade stocks and ETFs. The fully-featured apps combine important account management features and trading features. Thinkorswim also includes a live CNBC feed inside the app. What is a big plus for TD Ameritrade, that it is a wide platform that covers a comprehensive range of trading products, investments, including futures and forex and bitcoin futures trading for approved clients. Its paperMoney virtual simulator is a desktop-based platform geared toward advanced and frequent traders.
Negatives: The account opening is slow and not fully digital and credit/debit cards and electronic wallets for money transfer are not supported.
Summary: TD Ameritrade is a competitive brokerage with reasonable fees, extensive resources and great trading platforms. One of its main advantage its reliability and its track record. New features are frequently added to the platform.
WealthFront
Automated investing and moderately low fees these are what WealthFront is offering. The app has an integrated tool that creates the best strategy to help achieving a certain goal. After registering, setting the goals and doing the risk assessment, Wealthfront classifies the money invested into ETFs and acts as a personal financial adviser. It has many smart planning tools such as, Path that helps people plan for buying a house, retirement, college, etc.  Many accounts, investments, bank, crypto are available to track your holdings.
Negatives: Although diversified portfolios can be built, WealthFront does not support fractional shares.
Summary: Wealthfront is a superior vehicle for any passive investor since the selection and maintenance of individual securities is completely unnecessary. But more active investors can also find use here if they supplement with a self-directed account. But it's the everyday savers whom Wealthfront is particularly looking to reach. With its Path planning model, investors can let Wealthfront do all the heavy work.
Webull
Webull is a technology-centric trading app that's best for stock traders with at least some experience. Webull isn't heavy on educational resources, but it's filled with tons of useful features. Active and expert traders will enjoy advanced charting and optional add-ons for advanced quote data. Webull is almost completely free to use. There are no commissions for any trades on the app, including stocks and ETFs.
Negatives: Only ETFs can be traded on the app.
Summary: This brokerage is best for people who can handle their own customer service and have prior investing knowledge and experience. It offers a technology-heavy brokerage experience with low costs and Webull is constantly adding new features to its platforms.
As we can see there are many players in the field who offer outstanding trading opportunities to those who would like to try themselves as stock traders. These companies offer very smooth onboarding processes, little knowledge from the investors and little invested money to start with. They can easily win over the majority of customers compared to traditional wealth management or investment banks and it's easy to see we why. We at Dorsum aim to change this trend and encourage traditional financial institutions and banks to offer new, digital solutions to their existing and potential clients to take up the gauntlet with Fintech providers. Get in touch with our Consulting Team and let us show what we have in mind.
Sources: