4 Industry lessons to learn from public customer feedback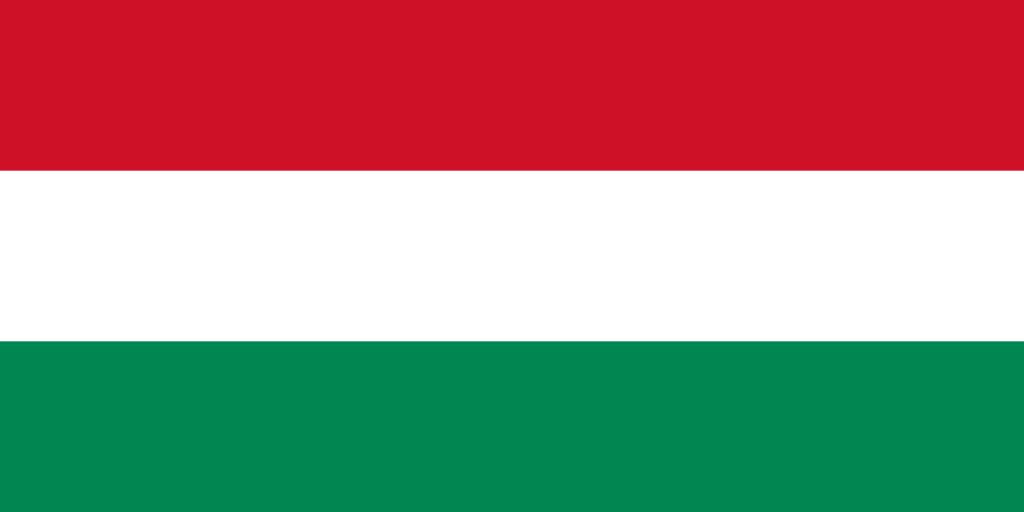 Kattintson ide a magyar verzióért.
"A smart man learns from his mistakes. A wise man learns from the mistakes of others." …or their App Store reviews.
The customer is always right. Outstanding user experience. Client-centric approach.
By 2020 these slogans ring almost as empty and hollow as an ad for a toothpaste that 4 out of 5 dentists recommend. There is no business or company in the world which doesn't know the importance of client needs or customer care …at least on paper. Everyone's learned that "focusing on the client" is something that you have to say, no matter how the company actually acts. Because in practice, client feedback is rarely taken into consideration, as product managers, developers or graphic designers are automatically put to work on something new, as soon as a project is completed, with little time left for evaluations, feedback, follow-up projects or additional iterations.
Unfortunately, as a recent J.D. Power study found, wealth management apps underperform other consumer financial apps. As Michael Foy, Senior Director of Wealth & Lending Intelligence at J.D. Power put it:
"The stakes are incredibly high for wealth management firms to deliver an exceptional mobile experience. With competition intensifying to gain share of the wallet across the various financial needs of emerging affluent clients, the mobile experience is a critical factor influencing investor decisions about considering new products and services."
Source: J.D. Power Studies, U.S. Wealth Management Mobile App Satisfaction Study, 2020 (link)
In our last article we focused on the importance of being liked and rated well by customers to attract new investors. For our subject today we thought to go in-depth on what people are actually saying about the most prominent wealth management apps on public forums such as app store reviews, social media posts and dedicated forums.
The goal of our research effort was NOT to choose or compare companies, nor to crown one as the "best". Instead, we wanted to see if there are general lessons to be learned for our industry as a whole. As we stated, for investors new to the market, peer-reviews and app ratings will be the most prominent determining factor when choosing a provider, so having positive online buzz about your app is more important than ever.
We checked out TD Ameritrade Mobile, Fidelity Investments, Ally Invest, J.P. Morgan (by Chase), Stash Invest, Acorns, eToro and Sofi to draw our conclusions. Here is what we found, including quotes from actual user reviews:
***
USER INTERFACE and USER EXPERIENCE
Some might not believe in love at first sight, but no one disputes that first impressions matter. When it comes to using applications, an intuitive, clean, attractive interface and a generally great user experience is always appreciated and reflected in user comments and ratings. At the same time, an obtuse, outdated, confusing layout is also the first to be mentioned in negative reviews.
By 2020 the user experience (UX) is valued so highly by customers accustomed to great experiences with Spotify, Netflix & similar media apps, that not even the best features nor the greatest functionality is enough on its own to keep digital investors happy.
"Maybe good in trading but the app so bad designed. Took me few minutes to find the stock I purchased."
"While the service is more reliable and the commission fee is reasonable, the horribly outdated interface is an instant turn off and is the primary reason that I can't stand any of this company's products."
"The idea is good, the investments have been good…the app itself is NOT good. Have had it for years and still can't figure out where the information is that I need. It's not designed for ease of use. Hard to tell how your investments are currently doing."
An important thing to keep in mind though: you can never please everyone. While we believe it is important to evaluate and act on feedback, you should also make sure that you're listening to the majority and not a vocal minority. As an example, have a look at the following two comments from this January and March:
January: "Great investing app but there's only 1 problem. I'm talking about just how cluttered this app really is. I understand the importance of having all the data right in front of you but there's a place for everything, except the home screen or the "feed" in this case."
March: "[They] just removed all content from the "Feed" tab […] This was an invaluable feature of the app […] Additionally, some brainiac actually decided to post a message in place of all that highly relevant content which states "To help you navigate…we've streamlined your client experience for the things you do most". Umm, you mean like knowing where the markets are, where are they headed, what are my holdings doing, etc.?.."
Inconsistencies in feedback is something everyone should be prepared for. It is okay to dismiss a negative comment, but only if you checked to see if it has any merit first.
FUNCTIONALITY
Once the user is satisfied with the interface and the general "feel" of the app, the next determining factor in many reviews are the unique or clever features that distinguish the app from the rest, such as a trading function type, catering to new investors with educational content, or more sophisticated analytical tools.
"The virtual account setup whereby you're allowed to practice on real stocks with virtual currency is spot on."
"I love how I can customize my investments to match my personal beliefs & interests. It feels great knowing that my money is supporting the kinds of businesses I care about, & I can withdraw money directly to my bank account at any time."
"Great app just love it. The fraction buying is a plus on Amazon world. Now I got my card. I don't think I need a regular bank anymore."
"This app really helps me understand my finances. I've never had much guidance when it comes this area, and reading the tips and articles on the app really increased my knowledge"
At the same time, if a lauded feature does NOT function as advertised, you can be sure that clients will let you know:
"I don't know why I have my money here. The quick quote never works. And if it does, only for one letter, then add another and you'll never find the company you're looking to find QUICKLY. HENCE QUICK QUOTE. QUICK. Spoiler: it's not quick."
"I wish I could rate this app zero stars."
CONSTANT SOURCES OF BAD REVIEWS
Compiling the data of our research, we ran into a couple of general complaints that popped up everywhere. These complaints don't have to do with wealth management, but with the app ecosystem in general. Even so, wealth management providers still have to address these issues to placate angry users.
The app stopped working – This is the most common source of 1-star reviews and the reason is usually a firmware update on part of the Operating System provider or a newer phone model. While it would be easy to say that Apple or Samsung is to blame here, the customer won't care about who is responsible: the only thing she will care about is that the app stopped working, so the app developer must fix it. By now this problem should not come as a surprise to any developer in the mobile space. A dedicated team must be ready to update the app annually, within days of when new phone models or OS updates are released, to avoid being "review-bombed" with 1-star reviews.
The app is slow – A nuisance when using any application, long loading times and slow response in general has always bothered users. Slowness however is much more painful in trading apps, especially where real-time positions are visible and used, as real money is involved. People may be frustrated when they miss out on something because they weren't quick enough, but they will be furious if they miss out because the app was too slow.
App version differences – By 2020 app differences between iOS and Android should be a thing of the past, as there are many coding tools available for simultaneous development on both platforms, including web apps, such as React Native. Disparity between platforms will inevitably lead to one user base feeling left out and punished, when there should be no reason to alienate any segment of our clients.
USERS ARE GRATEFUL
It's easy to feel bad when an anonymous person on the internet complains and judges' months or years of hard work unfairly, so dismissing them out of hand is an understandable reaction. However, we should not forget that even if that user is wrong, other users reading the comment or their rating will have no way of knowing whether it's true or if the user was just misinformed or misguided.
For this reason, a dedicated moderating staff should always be assigned to respond to every comment, review, rating, or social media post from customers. But not only that: the tone of the response should be humble and inquisitive when answering a critique, and passionate and jovial when replying to positive comments. This not only shows that the company is willing to listen and engage their clients, but also that they are open to bettering themselves, which always goes a long way with customers.
This of course is only the first step, as lip-service to problems is not enough and actual change is also needed to get disappointed customers back on our good side, but the results speak for themselves:
"Update: Nearly 3 months later and all of the issues have been resolved. I have changed to 4 stars"
"Goes up one star for at least appearing to value the opinion of your customers!"
"Great idea, great app Pay no attention to any negative reviews. They come from sheer ignorance."
"[Company] knows what continuous improvement means. I have been with [Company] for over a decade now and what I can tell you is that they have literally done everything I ever wanted them to do with this app"
***
In summary: "The customer is always right", "Outstanding user experience" and "Client-centric approach" may sound like hollow and empty PR bullet points to many. But the companies that take them seriously and are willing to put in the time to give them meaning again, are already reaping the benefits.
What about you? Do you feel like you could do more to rate better with your users to attract new business? Contact our Business Consulting unit to achieve more with your products and services.